6 UNDERGROUND & EVERYTHING NEW WITH THE 2020 GIULIA AND STELVIO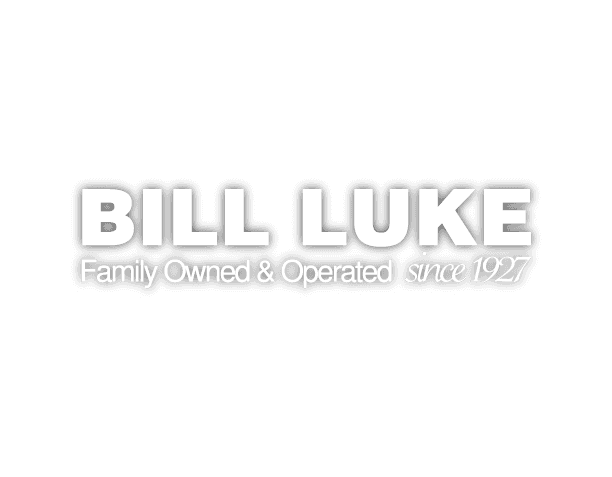 6 Underground & Everything New with the 2020 Giulia and Stelvio
"The Italian engineering you love, now offering the enhanced technology you're after." -Alfa Romeo USA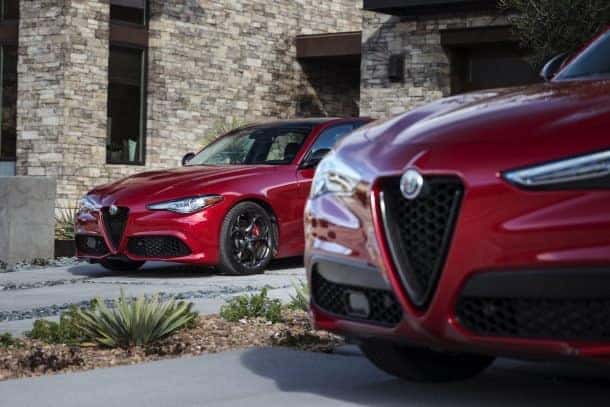 Alfa Romeo took over 100 years to perfect what we have now as a masterpiece of Italian design and performance. It is in the brand's nature to excel when designing their vehicles. Which brings us to today's blog post on everything that is new and improved with the 2020 Alfa Romeo Giulia and Stelvio. As usual, the mainstream media is referencing the changes as something erotic that brings pleasure to the eyes, and we have to say… we are okay with that. The Giulia and Stelvio are now being offered with optional appearance kits and refreshed interiors.
We always like to start with looking under the hood, because let's be honest, you somewhat need the giant mechanical box in there. Now, because the Giulia Quadrifoglio is the fastest 5-passenger vehicle in the world, it looks like that meant there was no need for a change on the engine. How does the old saying go? "If it isn't broke, don't fix it." Well, it seems like Alfa Romeo will be keeping the 2.9-liter, twin-turbo V6 that puts out 505 hp in both their Giulia and Stelvio Quadrifoglios. On the other hand, the 2.0-liter turbo engine will continue to be put in the base-trim Alfas.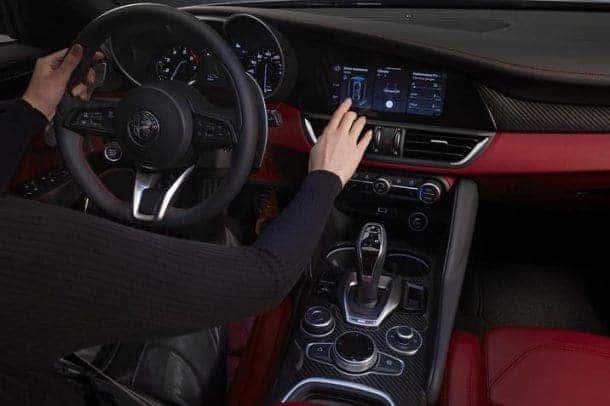 Alright, let's get to the actual enhancements that happened inside of the car since that's where the more meaningful changes happened. Both models have received a new infotainment center fully equipped with an 8.8-inch screen and that is standard in both models. The shifter is wrapped with leather, the rotary control dial also got a slight buff and it looks nicer than its predecessor. These 2020 models have also seen freshened steering wheel designs, a phone pocket capable of wireless charging, and a laminated front glass with the purpose of improving noise & vibration in the cabin.
More on the infotainment center, we have learned that it has been upgraded with a faster processor and much better graphics. This allows the screen to be quicker, while giving our customers "driver-configurable interactive widgets" according to Fiat Chrysler Automobiles (FCA). With that said, both models will have the option to feature what is known as Advanced Driver-Assistance Systems (ADAS) which will facilitate the following features: Highway assist, traffic jam assist, lane keeping assist, lane departure warning, blind spot monitoring, traffic sign awareness, drowsy driver recognition, and improved navigation. Forward collision warning and emergency braking comes standard in both models.
Both 2020 Alfa Romeo Giulia and Stelvio are set to arrive in our Bill Luke Tempe showroom before year's end. If that doesn't have you excited, then maybe the synopsis and trailer for 6 Underground will. The film, starring Ryan Reynolds and directed by Michael Bay, is set to release on Netflix December 13th, 2019.
Synopsis: "Six individuals from all around the globe, each the very best at what they do, have been chosen not only for their skill, but for a unique desire to delete their pasts to change the future."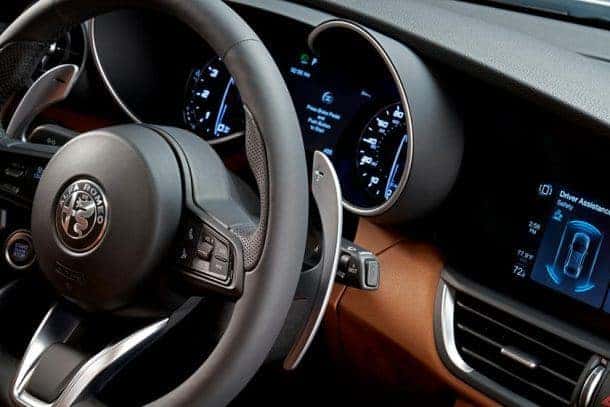 freshened steering wheel designs
Watch 6 Underground on netflix December 13, 2019!
The post 6 UNDERGROUND & EVERYTHING NEW WITH THE 2020 GIULIA AND STELVIO appeared first on Bill Luke Tempe.
Source: Bill Luke Tempe