Alfa Romeo Stelvio vs. BMW X3

Which of the two suvs dominate?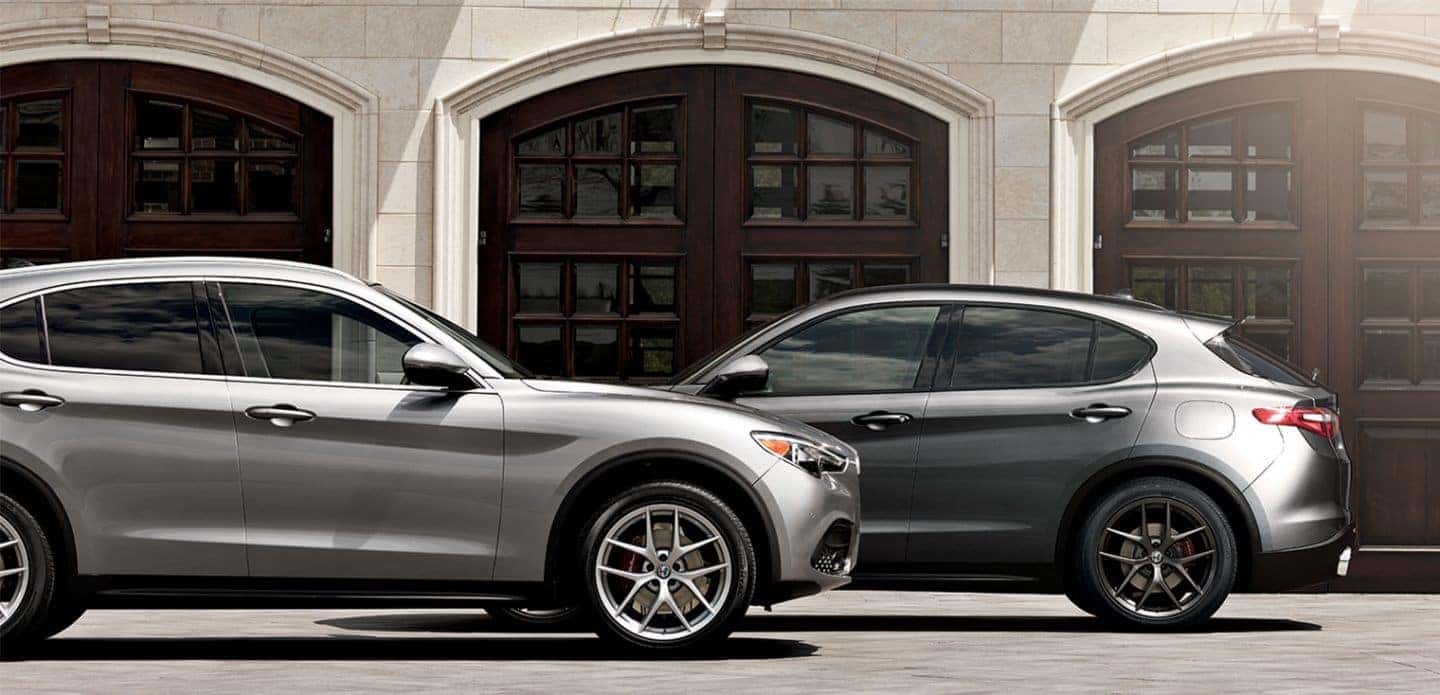 Competition is what sparks rivalry between car manufacturers. Being an Alfa Romeo dealership, we rival all the top luxury brands in the valley. One of those rivalries is with BMW, BMW makes the X3 SUV which is a direct rival to our Alfa Romeo Stelvio. These rivalries are what drive the innovation and fire to create vehicles that are truly spectacular. It allows consumers to constantly want to drive the car that is continuously designed to meet all of their needs. This blog will touch on the rivalry between the base models of the Alfa Romeo Stelvio and the BMW X3. We think that the three areas that needed our attention were performance, the interior and of course the technology that both of these vehicles offer their consumers. Let's get into it!
I'd like to kick off this segment by diving into the areas where both of these SUVs overlap in the performance and handling category. You'll find that both SUVs come standard with a rear-wheel drive function but are also available in all-wheel drive. As far as engines go, both will come standard with an I-4 turbocharged engine with a 2.0L displacement paired with a standard automatic transmission. As far as differences go in this department, you'll find that the Stelvio has 280 horsepower, 32 more than the X3 and 48 lb-ft more of torque at 306. The last difference in handling will be that the Stelvio comes with a double-wishbone suspension compared to the strut suspension on the X3. The double-wishbone will allow the Stelvio to corner much harder while maintaining tire contact on the road better that a strut.
There's no question that both of these manufacturers go the extra mile to provide exceptional interior quality to their consumers. Where the Alfa Romeo Stelvio dominate is in the fact that their interior comes standard with premium leather seats. I mean, what more could you expect from an Italian car company? For added comfort, you'll find that the Stelvio comes standard with driver and passenger lumbar controls. Last on the list of the interior is that the Stelvio also comes equipped standard with satellite radio and even smartphone integration by means of Apple Car Play and Android Auto.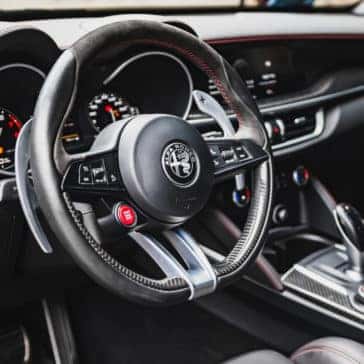 Brands are constantly on the hunt to innovate their vehicles to make sure they're equipped with the best technology that will keep consumers excited to buy the next vehicles that become available in the market. Technology advancements start with an 8.8-inch infotainment display that is featured on both vehicles. Both displays are highly intuitive, with touch screen capability and fast processors for a comfortable user experience. With an 8.8-inch display you'll be happy to know that the Stelvio also comes equipped with satellite radio and even smartphone integration by means of Apple Car Play and Android Auto, where the X3 does not.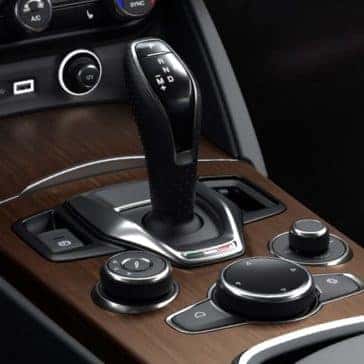 All in all, both vehicles offer distinct approaches with the same exact goal in mind, and that is to provide a capable SUV that outshines the rest. BMW did a great job creating a vehicle that delivers a comfortable ride and improved technology, however the Alfa Romeo Stelvio provides more power and handling with exceptional interior factors. The Stelvio is a vehicle that handles and delivers excitement to the person behind the wheel, and it achieves that naturally. The Stelvio is available for you to test drive at our store, Bill Luke Tempe Alfa Romeo & Fiat.
The post Alfa Romeo Stelvio vs. BMW X3 appeared first on Bill Luke Tempe.
Source: Bill Luke Tempe