Is the Dodge Journey worth it?

Should you buy the Dodge Journey?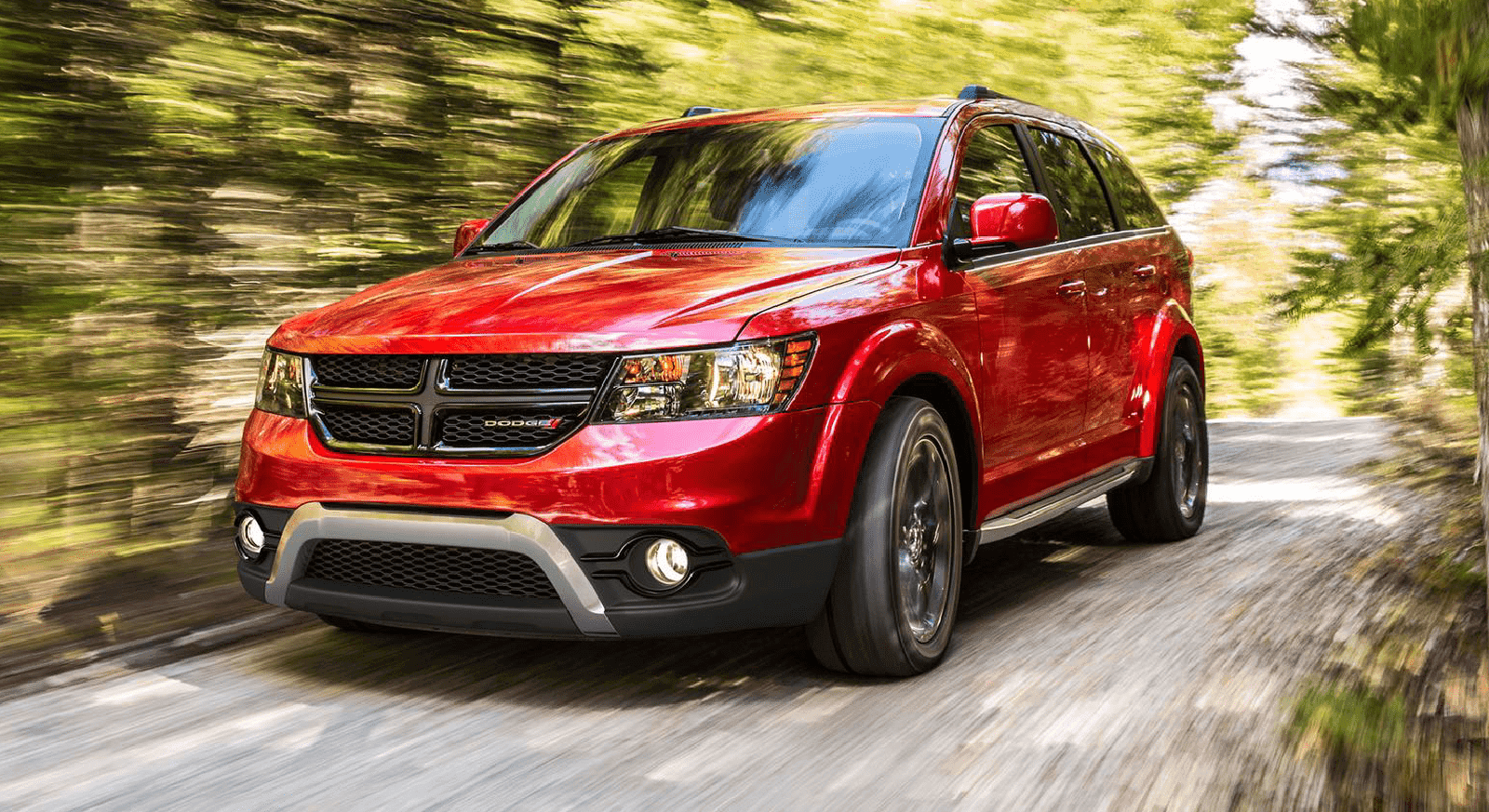 The Most Underrated 3-row suv!
We often receive a question that asks us which third row SUV is the best for a family. Many are then shocked to hear when we tell them that the Dodge Journey is not only a capable SUV with third row seating, but also the most inexpensive one in its class. Let's explore just how much features this SUV comes loaded with, and you can witness for yourself the "JOURNEY" that awaits you with this vehicle!
When we associate the Dodge nameplate to any vehicle, people usually think about the American Muscle cars that dominate the horsepower race today like the Charger and Challenger. This SUV is one that dominates on the highway with its amazing gas mileage. With a 2.4L 16-Valve Four-Cylinder, this vehicle is able to put in 25 MPG on the highway seamlessly. That gives you a driving range of up to 500 miles on one tank! That means less time at a gas station and more time on the road! Another thing worth mentioning is the standard trailer sway control. The Dodge Journey actively applies brakes pressure strategically and adjusts engine throttle to maintain the stability of your trailer. If you're interested in knowing how the Dodge Journey handles, know that you can choose between an independent or touring suspension! The independent suspension comes with MacPherson struts in the front and a multi-link suspension in the rear to provide a smooth and comfortable ride. For those looking for a stiffer riding experience, choose the touring suspension for a firmer ride to enhance responsiveness for a sporty driving experience!
Go Places with a
500 Mile Tank!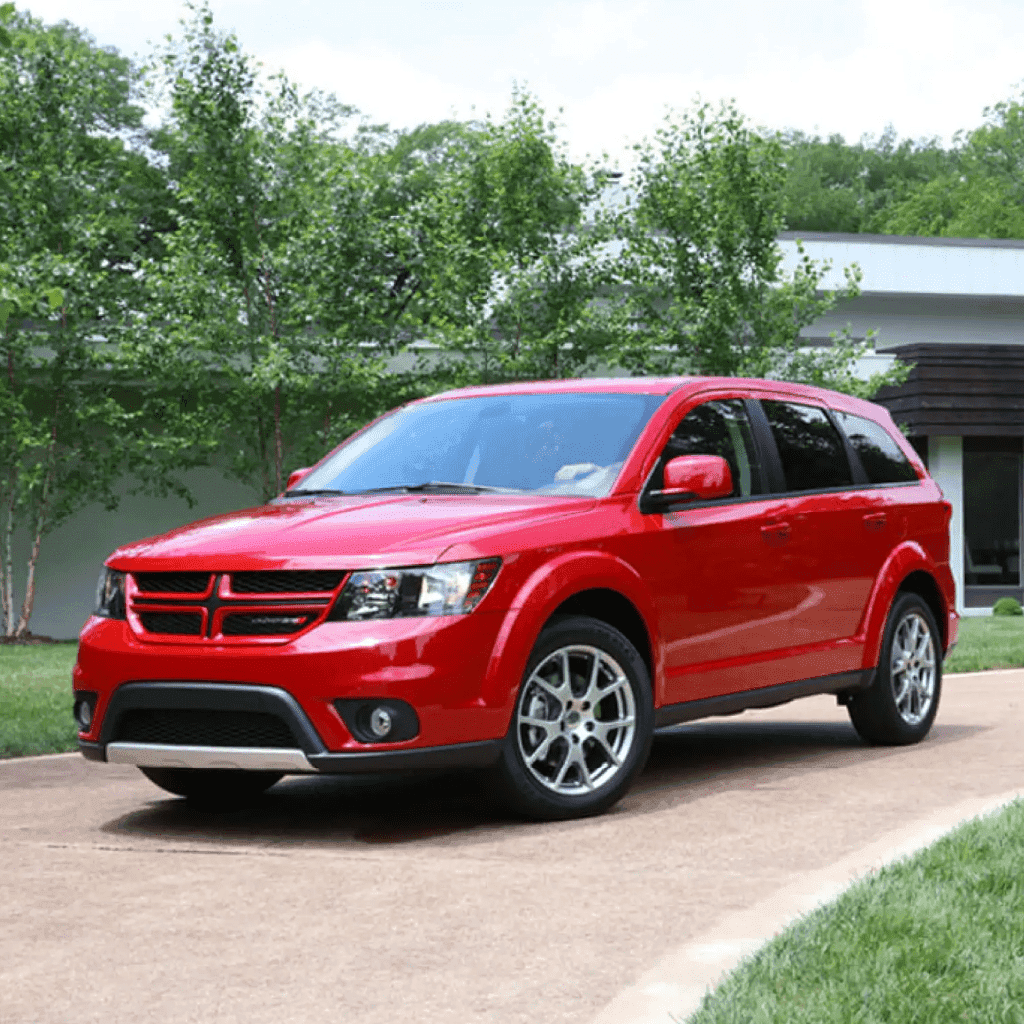 The Dodge Journey is an SUV that not only needs to play the part for performance, but it also has to look the part too! In its exterior you'll find that the Journey has an aggressive front grille in the shape of crosshairs, an available black headlamp bezel and even some sculpted fender flares to add to the SUV's aggressive look! The Dodge Journey is an SUV that can be customized to your liking, with 7 available colors to choose from, you can put yourself in one that is Vice White or in something a little bolder like Blood Orange.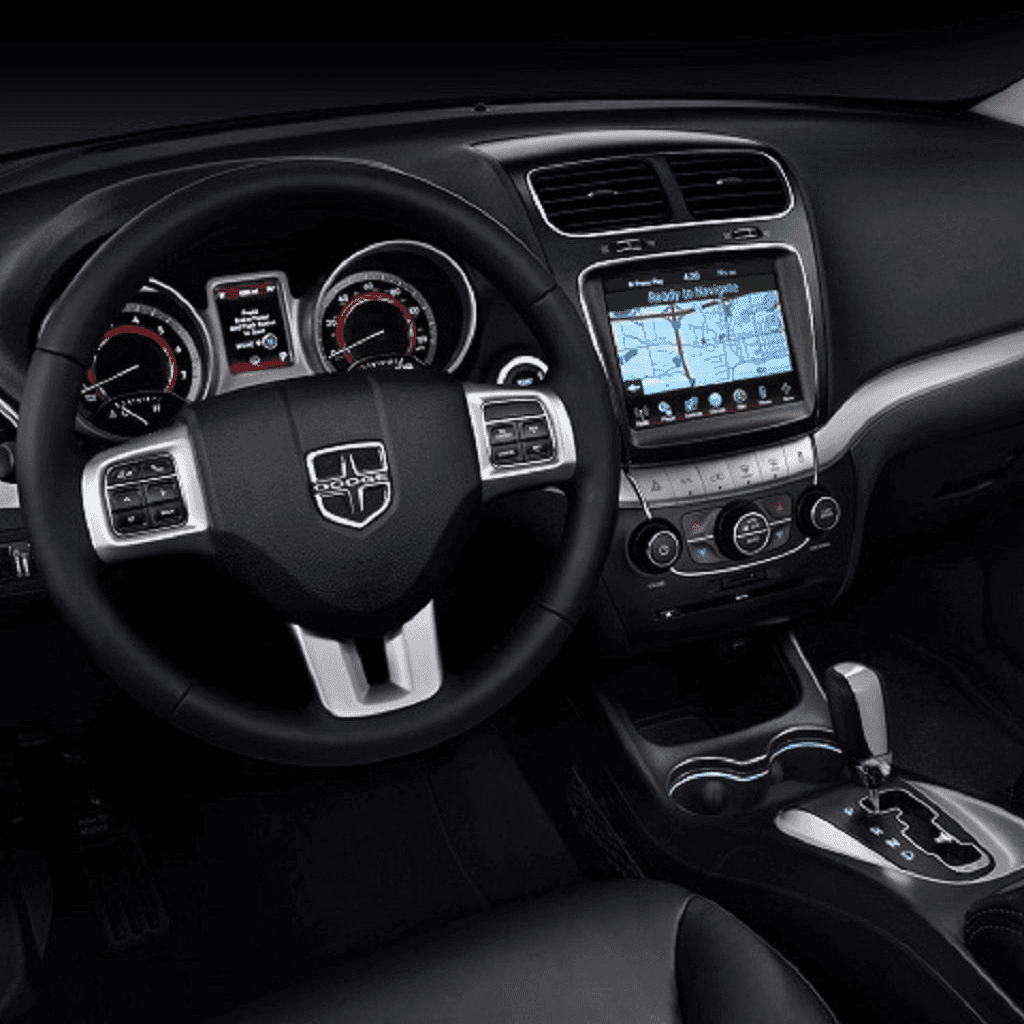 8.4-Inch Infotainment Center!
The inside of a vehicle is what you find yourself looking at and experiencing most of the time. After all, this is a family car, so the vehicle needs to be able to provide comfort and entertainment for all passengers who step into the three row SUV. The second row comes with 60/40 split folding seatbacks and a tilting middle seat to provide one-handed access to the third row. Both the second and third row come with reclining feature for optimal comfort for all! On top of the third-row features, it's worth mentioning that this vehicle comes with a smart storage system. One of the storage systems is that behind the third row you'll find a hidden compartment where you can store additional items. The second and third rows also fold flat to give you 67.6 cubic feet of cargo! The coolest storage space, and we mean that literally, is the available in-floor cooler found in the second-row floor!
3-Rows of Comfort and Space!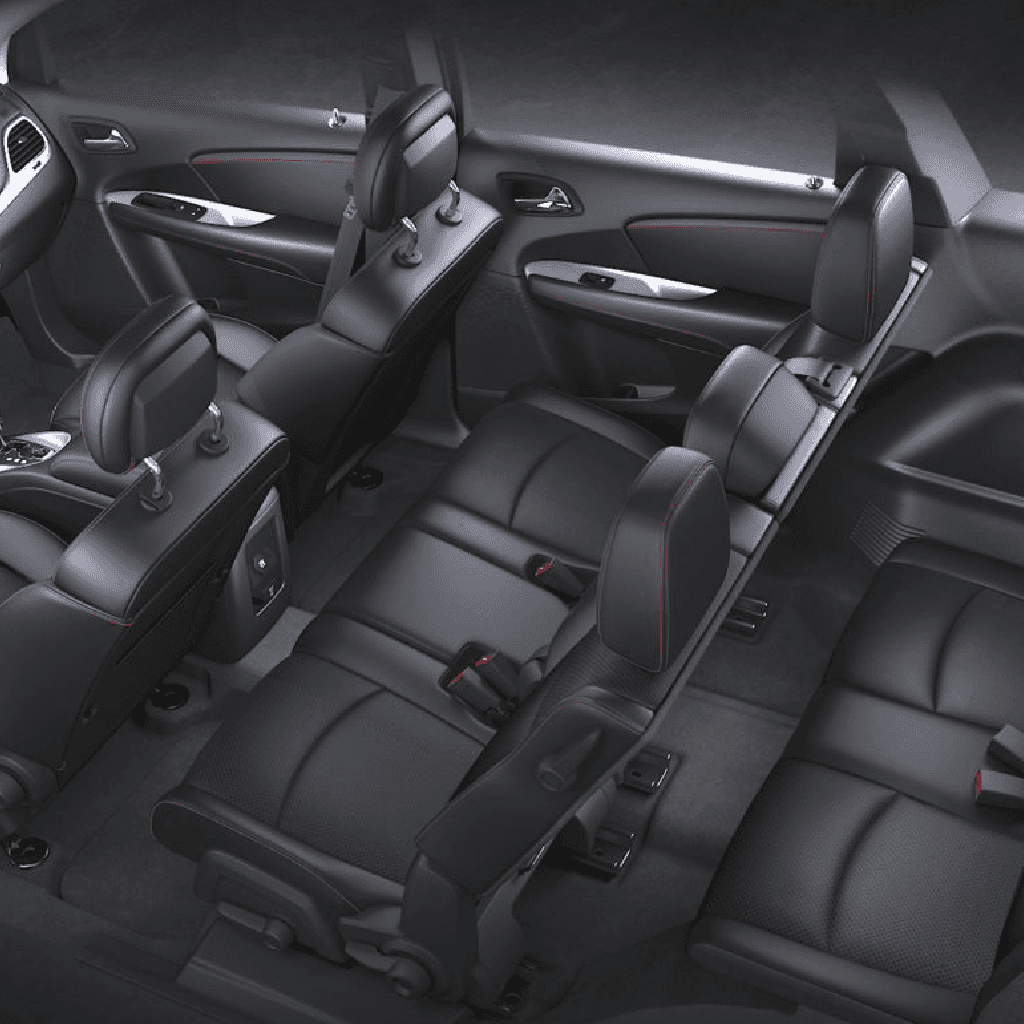 Many consumers are out there looking to jump into an overly priced SUV with three rows just so they can fit the entire family, when they could all get into a Dodge Journey. This SUV has three rows, an 8.4-inch infotainment system, an in-floor cooler and up to 500 miles on a single tank. The Dodge Journey is single handedly the most underrated third row vehicle, if you don't believe us, come see one for yourself at Bill Luke CJDR!
The post Is the Dodge Journey worth it? appeared first on Bill Luke Chrysler Jeep Dodge Ram.
Source: Bill Luke CDJR