Ram Cummins vs. Ford Powerstroke


Which Diesel powerplant is king?
The rivalry between the big three truck manufacturers Ford, RAM and Chevy has been around since the beginning of time. The rivalry doesn't just stop at which truck manufacturer is the best it goes as deep as which engine is the best too. We've decided to investigate the two Heavy Duty trucks with engines that are dominating the market right now, and that's the Cummins and the Powerstroke. Truck drivers looking at diesel powered trucks are looking for some serious towing capability and comfort, so let's get right into it and find out which of the two diesel engines is the best.
Since we sell used Ford and RAM trucks, we decided to look at the pricing that corresponds to the 2020 models. For the Ford F-250 and F-350 Heavy Duty diesel trucks, you're looking at an MSRP starting at $46,420. The RAM heavy duty trucks start at an MSRP of $46,115. What's awesome about these two trucks is that their pricing is incredibly similar. Even when you can configure and customize these trucks to your liking with luxurious buyer requests available, these trucks maintain similar price points all the way through.
Pay for Comfort and Capability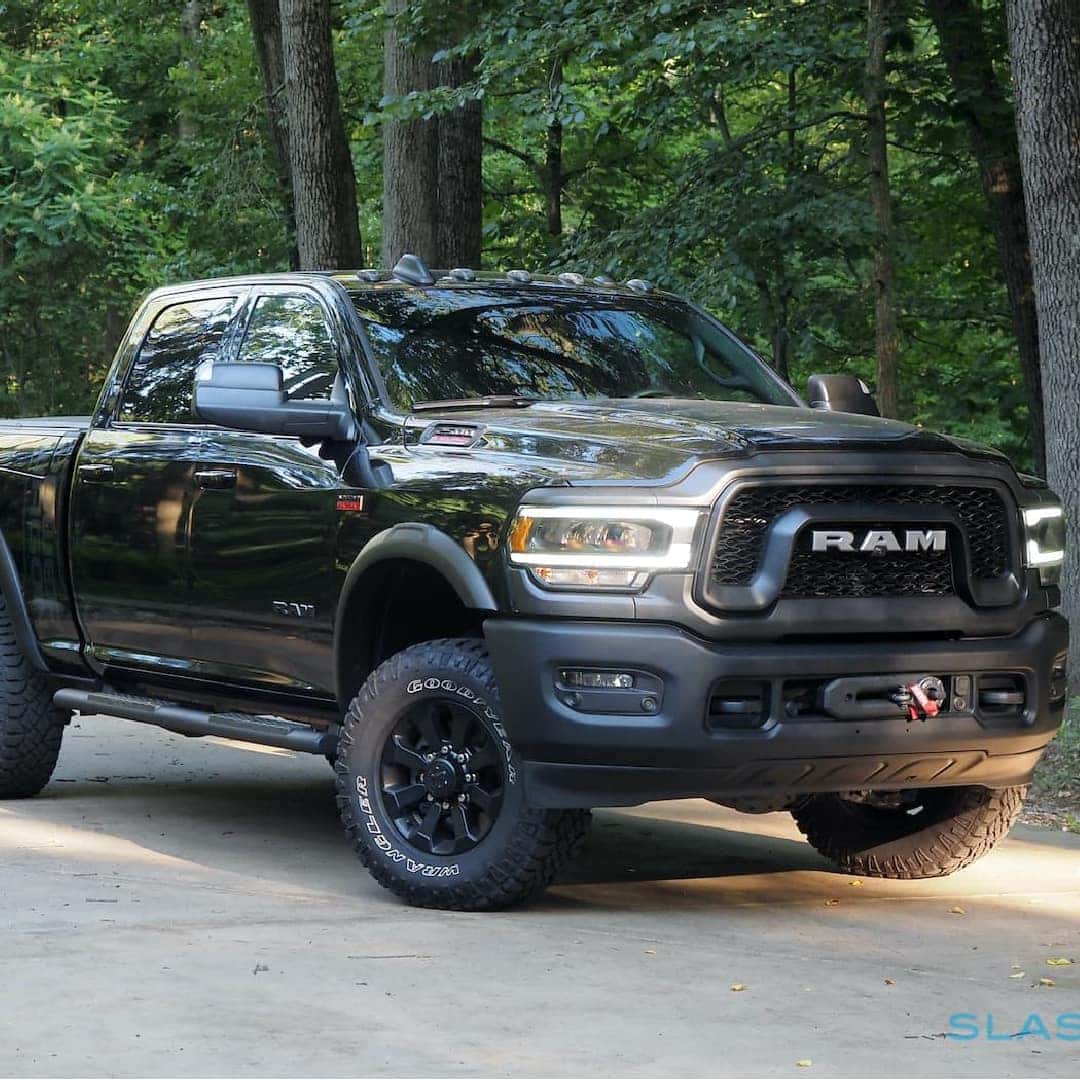 The diesel powerplant is one that all trucking enthusiasts argue about when trying to compare their truck with another. The similarity between the Cummins and the Powerstroke is that they both get a big 6.7-liter powerplant. The RAM trucks have an inline V6 Cummins High-Output engine that delivers 850 lb. ft. of torque and 370 horsepower. There is then the option with an Aisin transmission which gives the truck an additional 150 pound-feet of torque and 30 extra horses. Both options are extremely capable, but the latter of the two is for much heavier jobs. The Powerstroke on the other hand has a turbocharged V8 diesel engine that is paired with a 10-speed transmission. This combination gives the truck 1,050 pound-feet of torque and 475 horsepower. All that power combined with an aluminum body makes the truck perform well. However, the RAM truck is still close to the Ford regarding performance.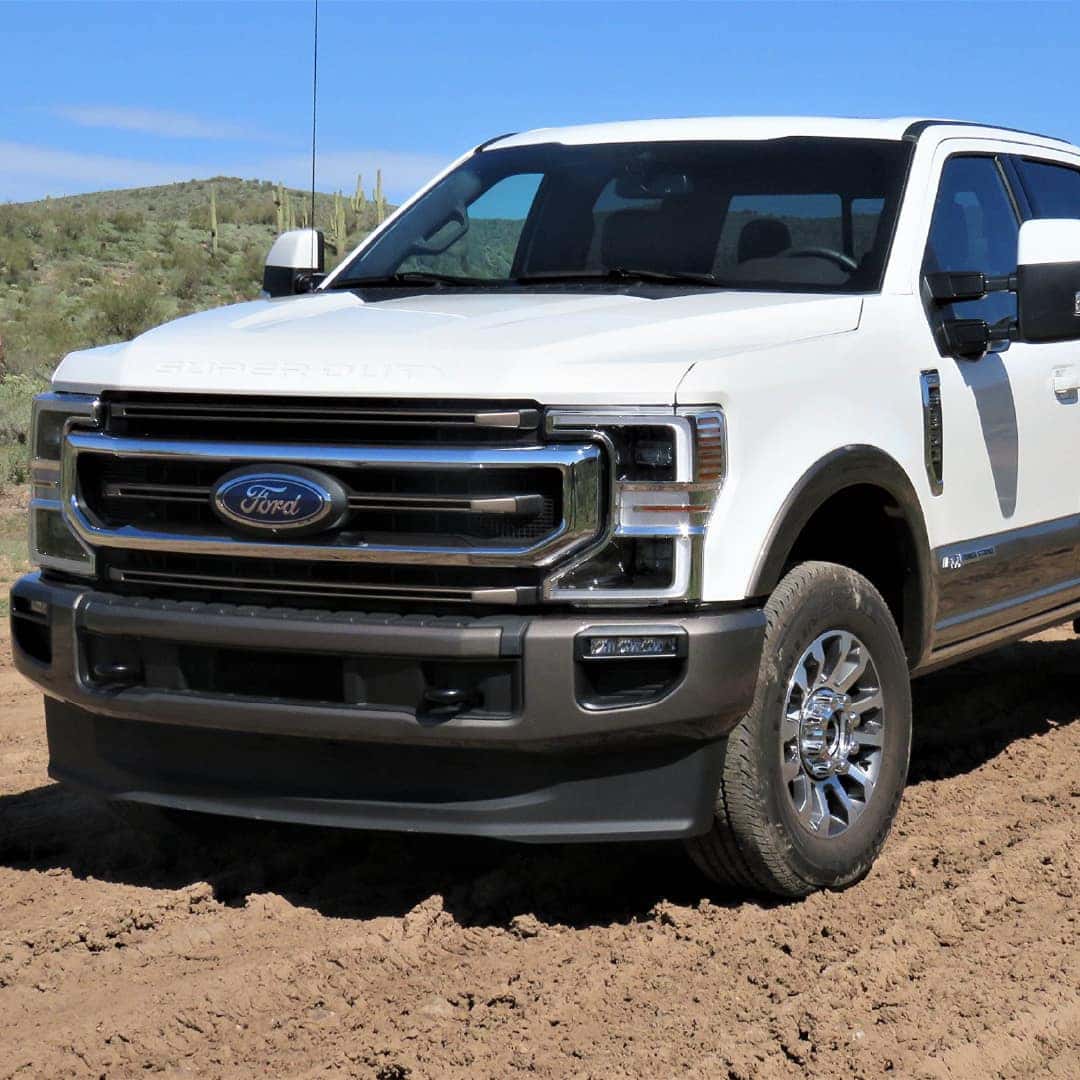 This blog is about diesel trucks, isn't it? We've saved the most important information for the end and that, of course, is the towing capacity of these trucks. According to the Ford Motor Company, their Super Duty diesel trucks are capable of towing 24,200 pounds. With a gooseneck rig the Ford truck tows up to 37,000 pounds and 32,500 on a fifth-wheel setup! RAM is not left too far behind in the towing department. That Cummins truck tows 19,680 pounds and 35,100 on a gooseneck and fifth-wheel setup. Payload shows a close similarity on the two trucks as well. With RAM coming in at 7,680 and Ford at 7,850 pounds.
Thousands of Pounds of Towing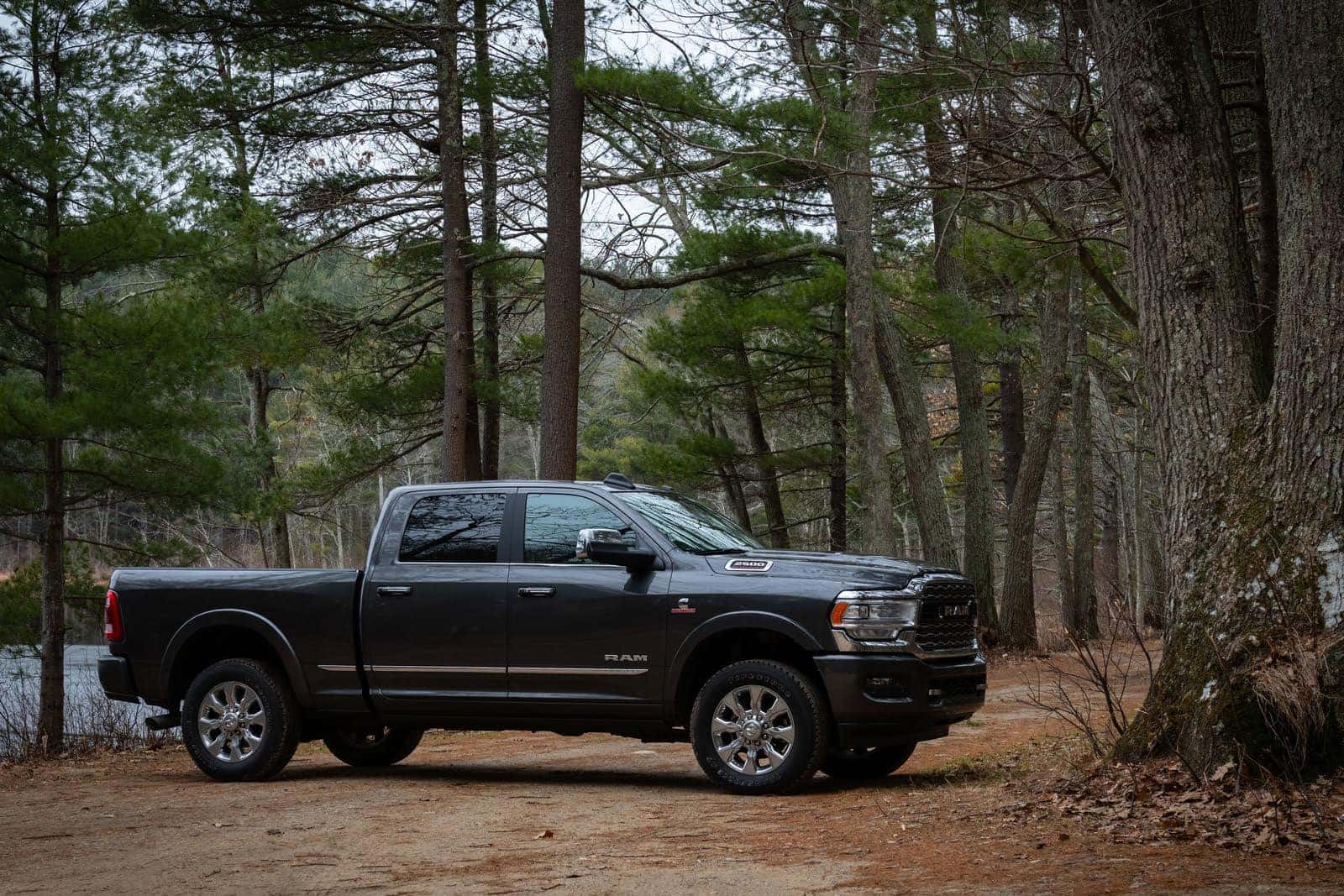 When looking at these heavy-duty trucks from a luxury lens, the RAM trucks stand out more among the two. The RAM brand focused a lot of attention on their upper trim levels to accommodate those buyers looking for capability and a plush interior. On the other hand, when looking at nothing but capability, both Ford and Ram are constantly challenging each other to make each of their engines better than the other. All-in-all, both trucks are so similar that there is no clear overall winner, which means you'll have to visit us at Bill Luke Chrysler Jeep Dodge Ram and choose the one that compliments you!
The post Ram Cummins vs. Ford Powerstroke appeared first on Bill Luke Chrysler Jeep Dodge Ram.
Source: Bill Luke CDJR