Soon To Be Baby On Board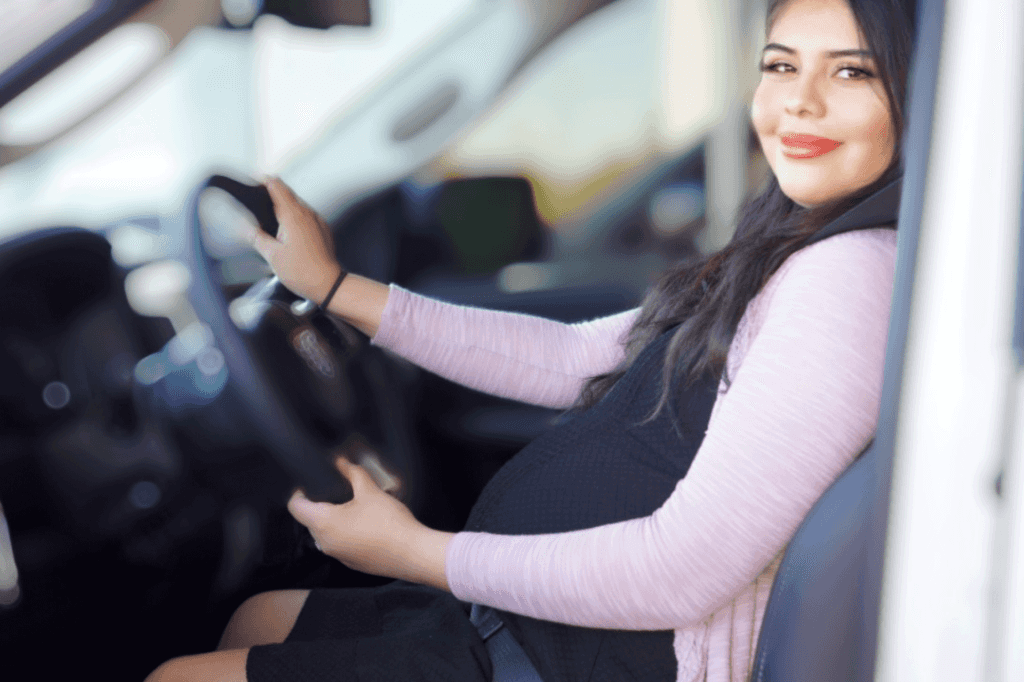 Driving during pregnancy is safe but can be a bit awkward. You will have new demands on sitting comfort too, but the safety belt and airbag are of course, as important as ever.
Tips
Ride Shotgun. When possible, don't drive and be a passenger especially later in pregnancy when your uterus gets closer and closer to the steering wheel.
Find the correct driving position A good length is to have your breastbone about 10 inches away from the steering wheel.
Tilt the steering wheel toward your breastbone rather than toward your abdomen so that if the airbag does deploy it's not directly into your stomachBuckle up. The National Highway
Buckle Up. The Traffic Safety Administration recommends that pregnant women secure the seatbelt under your belly and comfortable on your hip bone. Do not put the seat belt over your belly.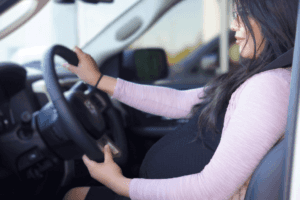 Be prepared for breakdowns & emergencies
You should always be prepared on the road, but especially so during pregnancy. It's a good idea to purchase an Auto Emergency Kits & Auto Survival Kits for the car and to have things such as rechargeable battery (to ensure you can call help), flashlight, and a blanket for staying warm during a breakdown and some energy bars to ensure you don't start feeling too out of energy if you need to wait for repairs.
Read more safety tips from a Parents.com article here
Who knows a minivan better than a mom? Did you know the Chrysler Pacifica made Cars.com "9 Great Cars for First-Time Parents" list?
Jessica Lafond, FCA Chief Engineer said, "My kids are a great source of inspiration." Jessica is responsible for the full design, development, and execution of the Chrysler Pacifica.
Winnie Cheung, Interior Chief Designer for Chrysler brand, said, "A woman's perspective is very important, especially for a family vehicle. Identifying and designing to a woman's needs is vital. Basic needs are ample storage that even includes space for your purse! We treat the interior like a piece of art, making it stylish and comfortable, through sculptural surfacing, simple controls and technology and color and materials that allow enhancing the Zen-like experience." Read the full review here.
Bill Luke is celebrating the end of the year with awesome Big Finish Event specials on some of the most popular models. Browse Bill Luke's extensive selection of new Chrysler Pacifica's here.
We wish you happy, safe, comfortable driving during your pregnancy.
The post Soon To Be Baby On Board appeared first on Bill Luke CJDR.
Source: Bill Luke CDJR