The 2020 Jeep Renegade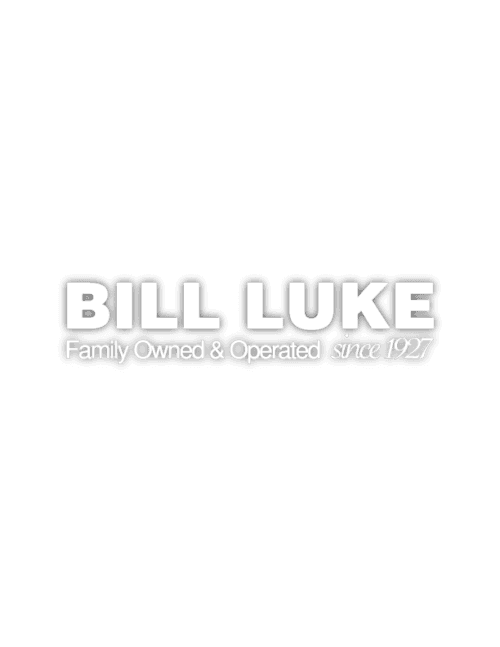 What is New with the 2020 Jeep Renegade?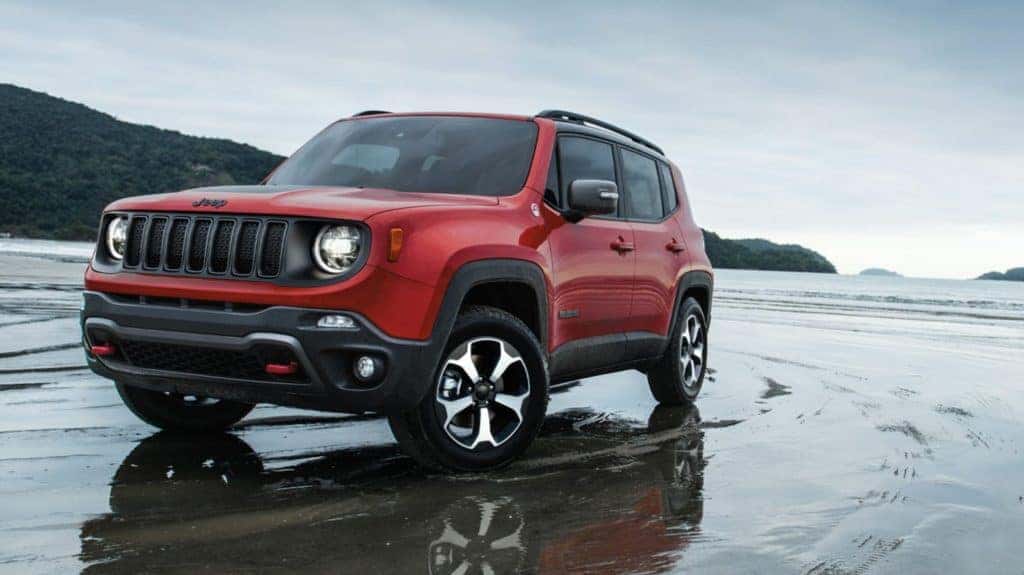 At a time when consumers are looking for a vehicle that is capable and also practical, they look to the 2020 Jeep Renegade. The 2020 Jeep Renegade is classified as a subcompact SUV that is not only capable of tackling any terrain, but it's also practical enough to get around town with ease. The Renegade is a Jeep like no other; the reason for this is because it comes in four different trim levels. The SUV comes available in Sport, Latitude, Limited, and of course the 4×4 capable Trailhawk. What differentiates this Jeep even further from its siblings is its price. The lowest trim level starts at just over $22,000 MSRP, while the highest trim level starts at about $28,000 MSRP. This means that you could get a trail-rated Jeep with luxurious ride and crawling abilities for under $30,000!
Something to take comfort in, is that the Jeep Renegade comes standard with a 7" infotainment screen. This screen is a fully intuitive touchscreen capable of Apple Car Play and Android Auto. If 7" just doesn't cut it, you could always upgrade to the 8.4" touchscreen. When purchasing an SUV, cargo space is something that is pretty important. This compact SUV does the trick with 18.5 cubic feet of available cargo space, and a little over 50 when the rear seats are folded down! One way to drastically improve the quality is also by upgrading to the leather interior package that has some great stitching. Plus, you could really experience some great sound with the available Kenwood premium audio! This next feature could be an interior or exterior feature depending of where you're looking at it from. Of course, I'm referring to the sunroof which is available as either a power or removable dual-pane sunroof!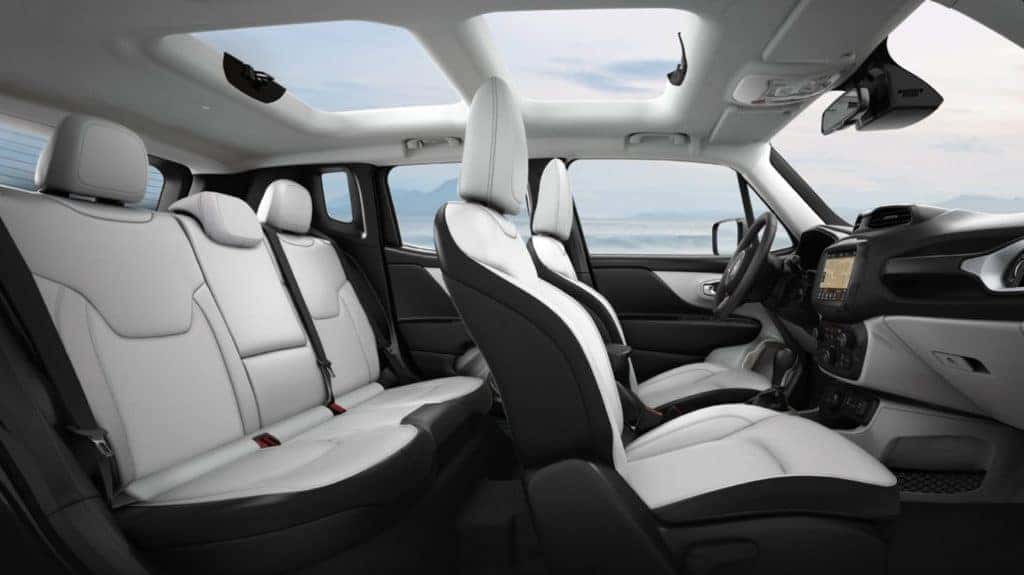 What's a great interior without an exceptional exterior to go along with it? When looking at the Trailhawk, something to take note in is the car's ground clearance. Being that it is a trim level intended to go out and hit the trails, it comes with a ground clearance of 8.7 inches. This ground clearance allows this vehicle to handle trails with rocks and allows the 4×4 to transfer power to tires that need it most when crawling. The Renegade can also be equipped with some red tow hooks, two at the front and one at the back. This just encourages you to go out on the trails with others because you know that even if you get into a sticky situation, you're able to get pulled out without tearing off a bumper or having to call professional help. With all this talk of off-roading, I must state that the Trailhawk also comes branded with a Jeep Trail-Rated badge that means the car is ready for trails straight out of the factory.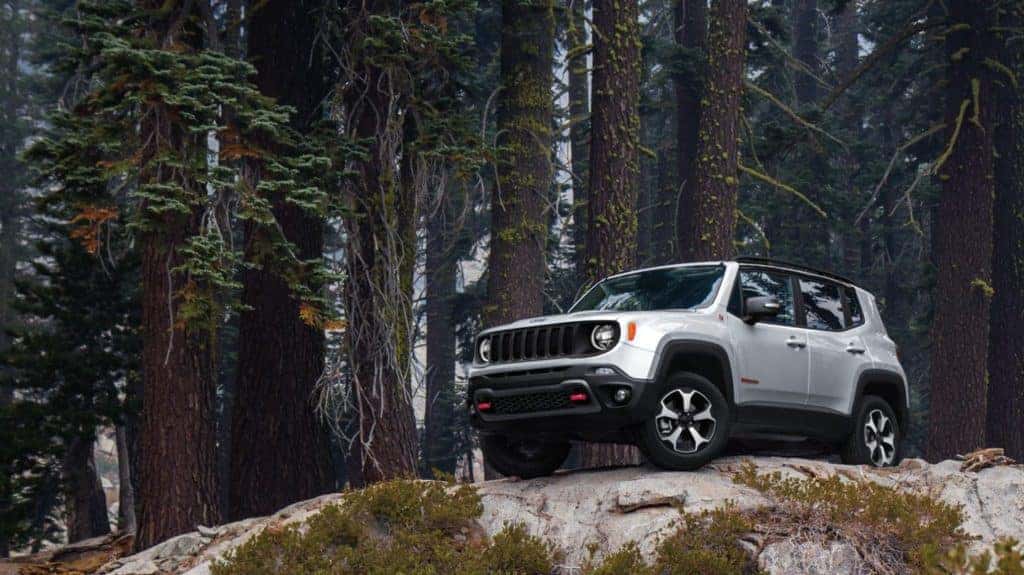 Just because the Jeep Renegade comes in a smaller package than its siblings, doesn't mean it has less power than the other Jeeps. The standard engine in the first three trim levels is a 2.4L engine that pumps out 180 horsepower, and 175 ft.-lb. of torque. Then there's the 1.3L inline 4-cylinder turbo-charged engine that spits out 177 horsepower and 200 ft.lb. of torque! These engines allow plenty of acceleration for the city and enough torque to take out on the trails. The Renegade is also capable of towing up to 2,000 lbs. which is 500 lbs. more than a Honda CR-V.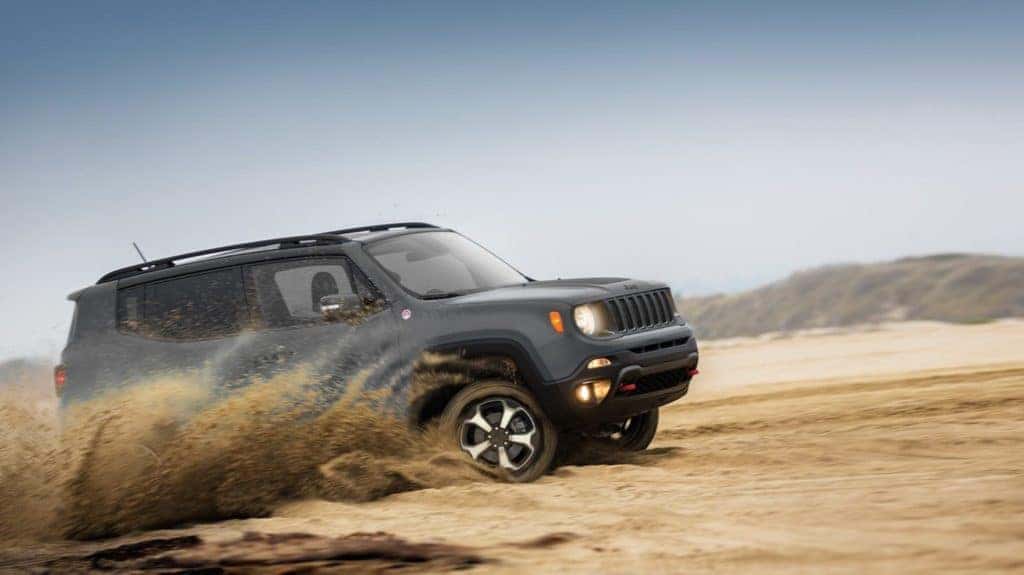 With that being said, one can truly find everything they are looking for out of a 2020 Jeep Renegade. It has the practicality of getting you around town with an awesome engine and cargo space, while proving the capability of exploring new roads with available 4×4 and towing capacity! This vehicle truly provides great quality and capability all within the confines of $30,000 MSRP. If you would like to see one for yourself, then come into Bill Luke Chrysler Jeep Dodge Ram, and experience one for yourself!
The post The 2020 Jeep Renegade appeared first on Bill Luke Chrysler Jeep Dodge Ram.
Source: Bill Luke CDJR