The 2021 Alfa Romeo Giulia Quadrifoglio

Looking to buy a 2021 alfa romeo giulia quadrifoglio?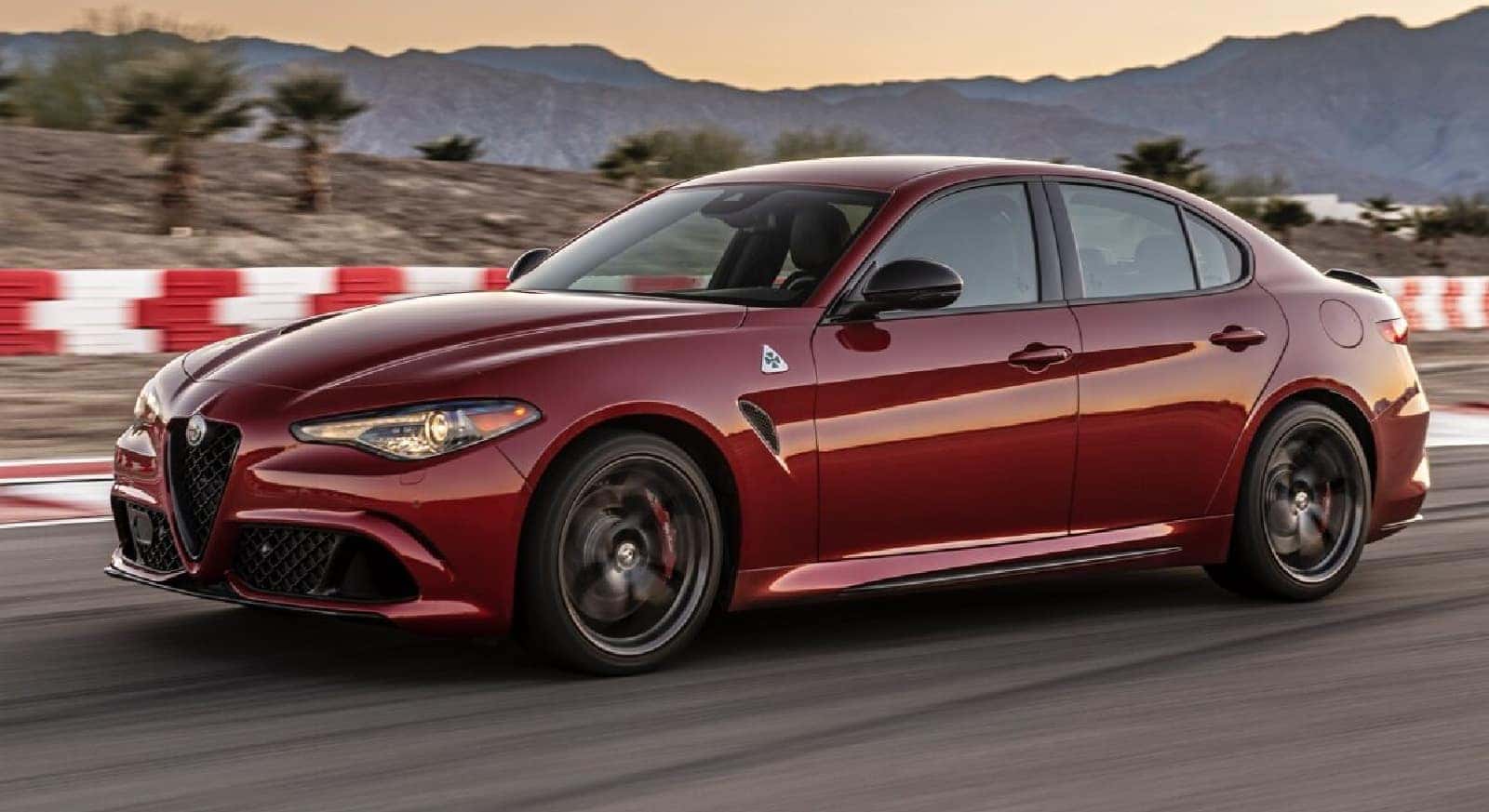 Built for speed, sculpted for style
The Alfa Romeo brand has been an iconic brand for years, and since its inception it has been chasing speed, and now, that same speed chases the brand. The Giulia Quadrifoglio is a five-passenger vehicle in their arsenal that is so quick, it needs no introduction. The Alfa Romeo brand has explored every opportunity to improve the Quadrifoglio nameplate, they've improved the vehicle's onboard technology, interior and they've also improved the performance of the vehicle. With the 2021 year fast approaching, we recommend you call us today at Bill Luke Tempe Alfa Romeo & Fiat to build and order your Giulia Quadrifoglio!
When looking at the key performance indicators, you'll find that the 2021 Quadroifoglio puts out 505 horsepower, 443 LB-FT of torque, a top speed of 191 miles per hour and goes 0-60 in 3.8 seconds! This car is wicked fast. The performance of a vehicle relies a lot on its weight, which is why Alfa Romeo reduced weight on the car with its carbon fiber roof, driveshaft and hood. All of this weight reduction helps the vehicle achieve its 7:6 power-to-weight ratio that maximizes its performance and handling. There's bliss in knowing that a luxury car can be in race mode at all times, but you'll also enjoy knowing that this car comes with three other drive mode selectors to choose from. You can turn a dial to go from Dynamic mode, Natural or Advanced Efficiency. These three modes will enhance and reconfigure the performance of your Giulia. The Giulia Quadrifoglio also has an active aero front splitter that automatically lowers to produce over 2,000 pounds of downforce, and it also has a near perfect 50/50 weight distribution that gives it optimized handling capabilities.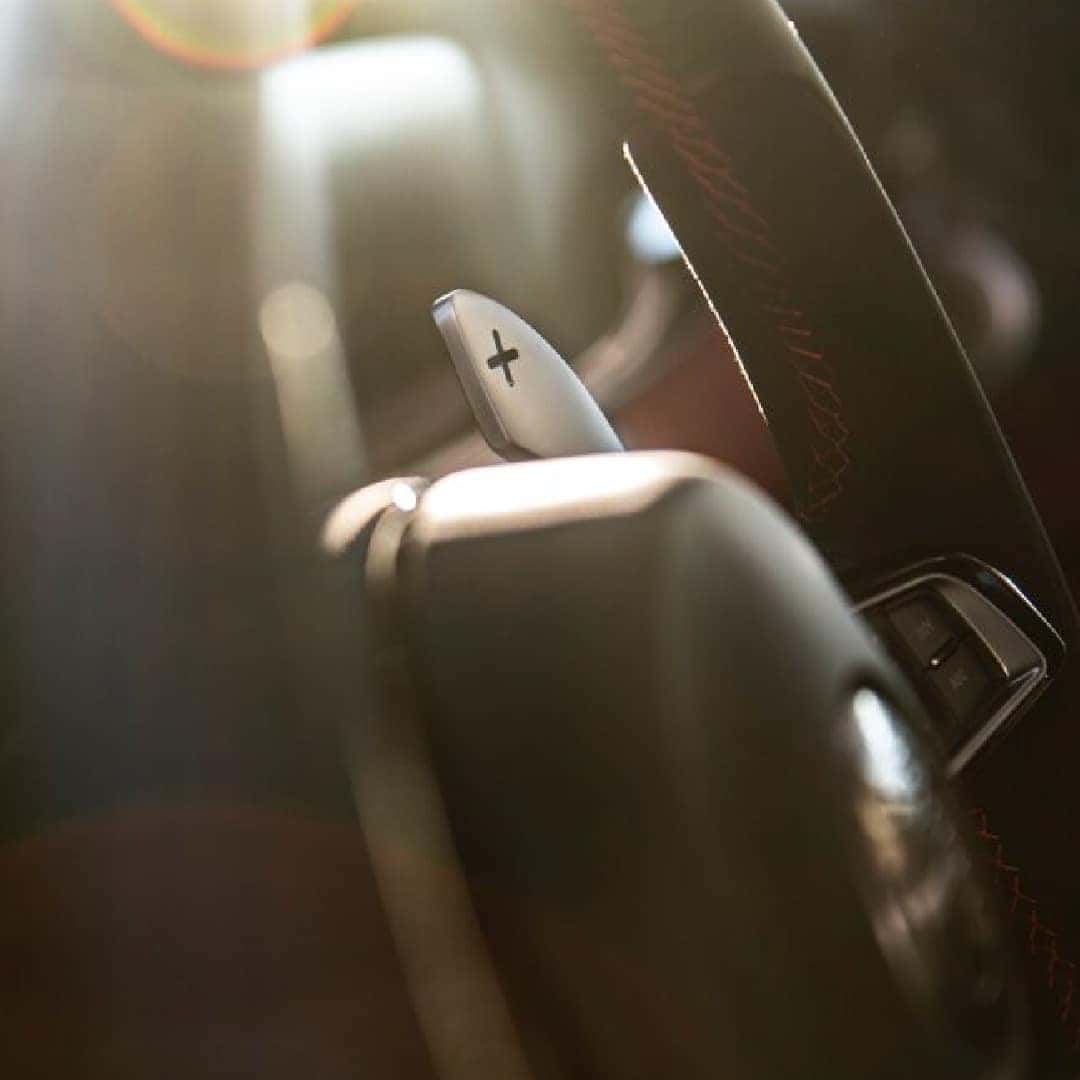 The Giulia Quadrifoglio has a new infotainment center fully equipped with an 8.8-inch screen that is standard in the Giulia. This screen has seen upgraded graphics and a faster processor for a truly remarkable experience while giving customers "driver-configurable interactive widgets." The shifter has also been wrapped with leather, the rotary control dial also got a slight buff and it looks nicer than its predecessor. The vehicle has also seen a freshened carbon-fiber steering wheel design with column-mounted paddle shifter for an even better "racer aesthetic," and it also comes available with a phone pocket capable of wireless charging and a Harmon Kardon premium audio system. More on the technology behind this car is its advanced integrated brake system that applies an even amount of pressure to each wheel for controlled stopping. You'll also find peace of mind with an available back up camera, rear parking sensors and Forward Collision Warning Plus.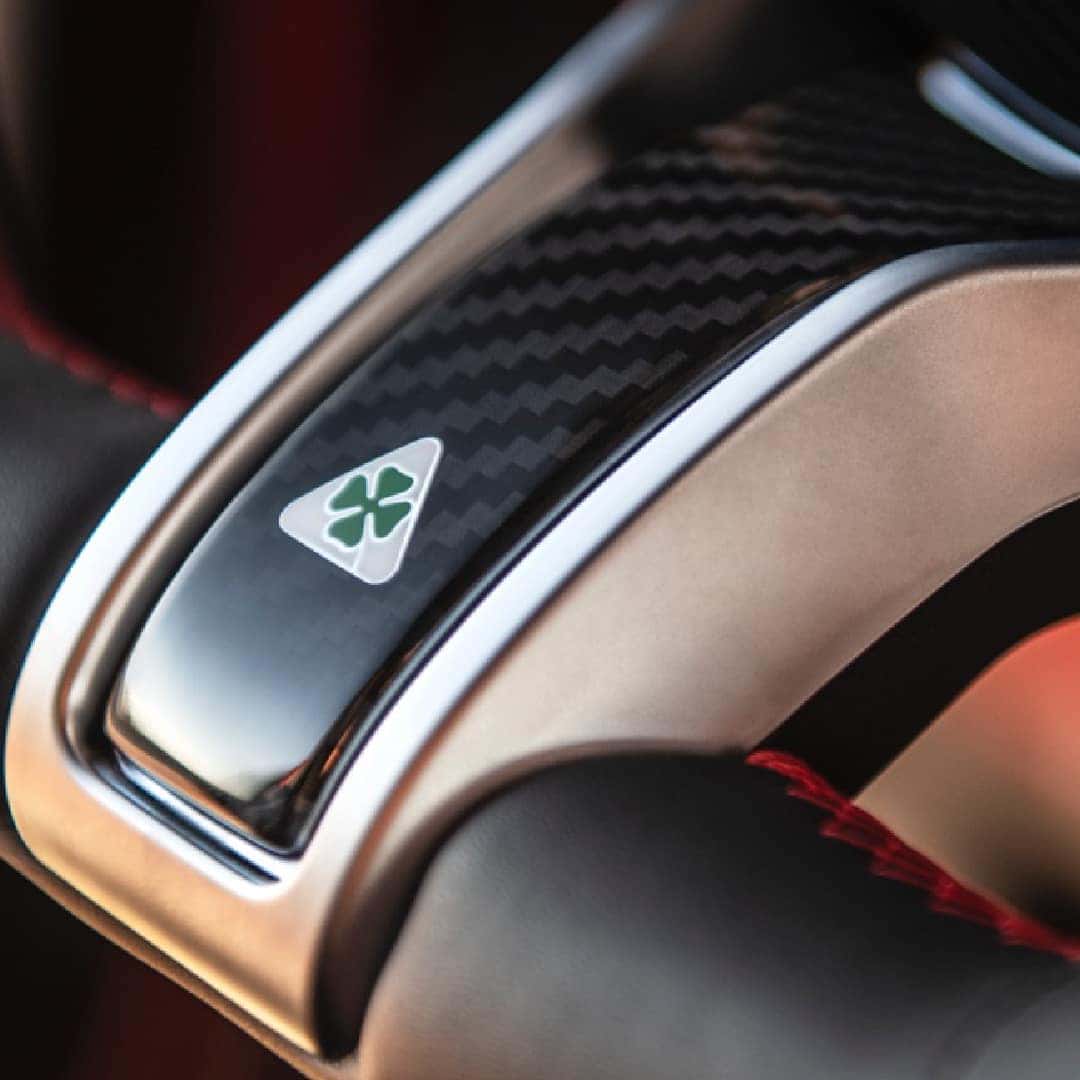 For starters, the Giulia Quadrifoglio will maintain its iconic, unique design element known as the V Scudetto Grille. This grille has been the signature of Alfa Romeo vehicles for nearly a century, and it looks like it is here to stay. The vehicle is adorned with carbon fiber trim, a perforated leather-wrapped shifter dual mode quad-tipped exhaust and also Sparco carbon fiber race seats. The Quadrifoglio is available in the Nero Edizione Package, which includes a blacked-out feature to provide a nocturnal appearance to the grille, mirror caps and wheels. If carbon is more your style, then get the Carbon Package to add carbon fiber to the grille, mirror caps and steering wheel.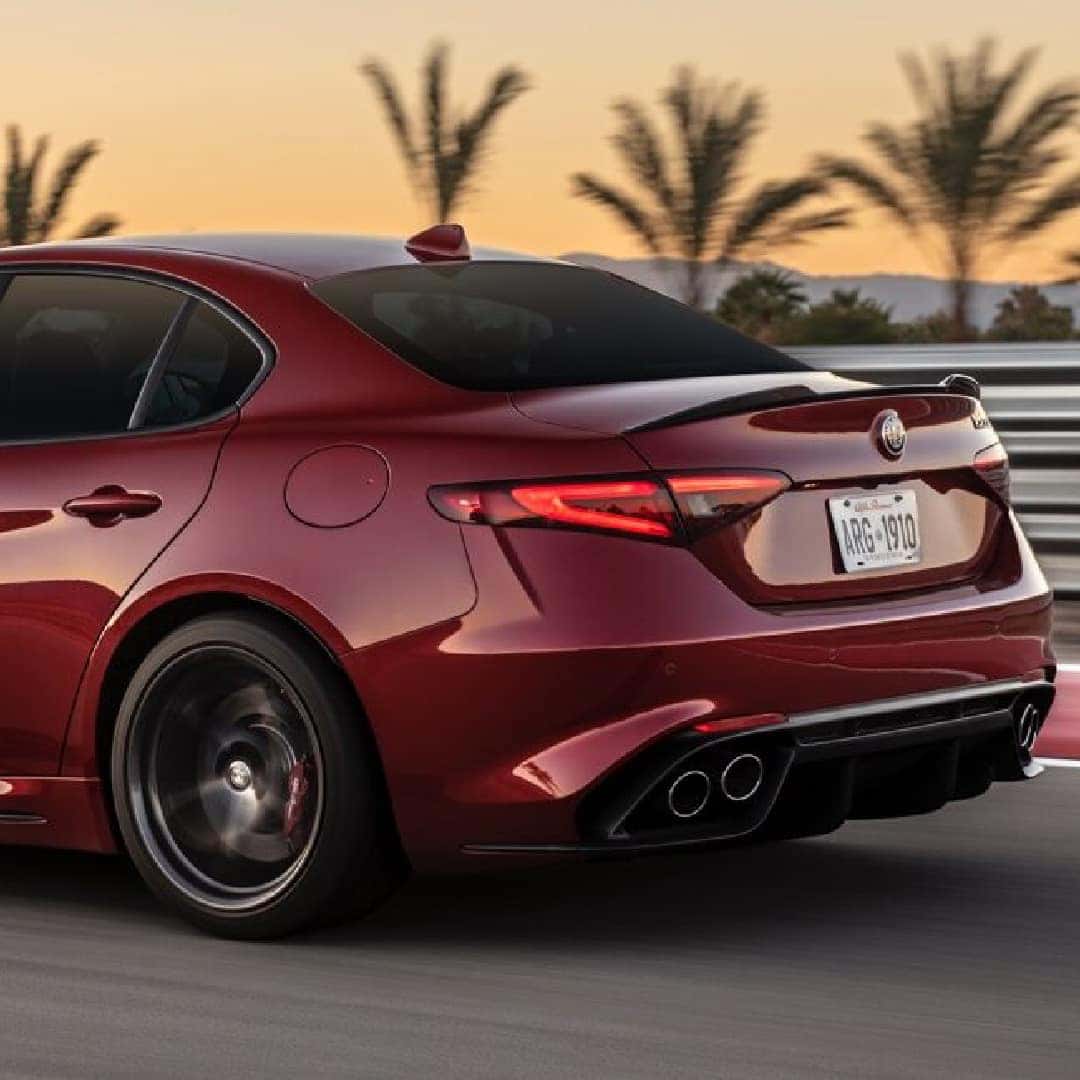 The 2021 Alfa Romeo Giulia Quadrifoglio is a force to be reckoned with all of its performance and technology enhancements. The available design packages make it easy for a consumer to find their personality, the enhanced leather and carbon fiber gives a driver a true feel of luxury and Formula 1, and then there's the unmatched performance under the hood just waiting to be untapped at a moment's notice! Come into Bill Luke Tempe and order yours today!
The post The 2021 Alfa Romeo Giulia Quadrifoglio appeared first on Bill Luke Tempe.
Source: Bill Luke Tempe