The MotorTrend Truck Of The Year

The All-New Ram 1500 wins!
We are excited that two of our brands landed the most coveted automotive industry awards! The Ram 1500 gets honor with the Motor Trend's 2019 Truck of the Year award and the Jeep Wrangler as the 2019 SUV of the Year.
Mike Manley, Chief Executive Officer, Fiat Chrysler Automobiles said, "These awards help to acknowledge our team's tireless efforts to ensure the new Wrangler and the new Ram 1500 stand out in their competitive segments".

What impressed MotorTrend so much?
"The Ram 1500 retains its old-school appeal while being refreshingly modern in style and substance. It's refined and sophisticated without surrendering its dirty-fingernails roots. For that, the Ram is our 2019 Truck of the Year." -MotorTrend. Read full article Here.
RAM was serious about future-proofing the new 2019 Ram 1500 with the LARGEST available 12.0-inch touchscreen, and it's one of the first vehicles to come with USB-C ports alongside standard USB's.
Here are a few new changes we think you'll love:
 Mild-hybrid system should make the truck more fuel efficient.
 Lots of available tech- includes 8.4-inch or a 12.0-inch touchscreen, a 19-speaker Harman Kardon audio system, Apple Car Play and Android Auto, full LED headlights, a 360-degree view camera system, an electronic locking rear differential, a wireless charging pad, automatic parking assist, and the Ram Box in-bed storage system
Small bins and compartments hide nearly everywhere you look.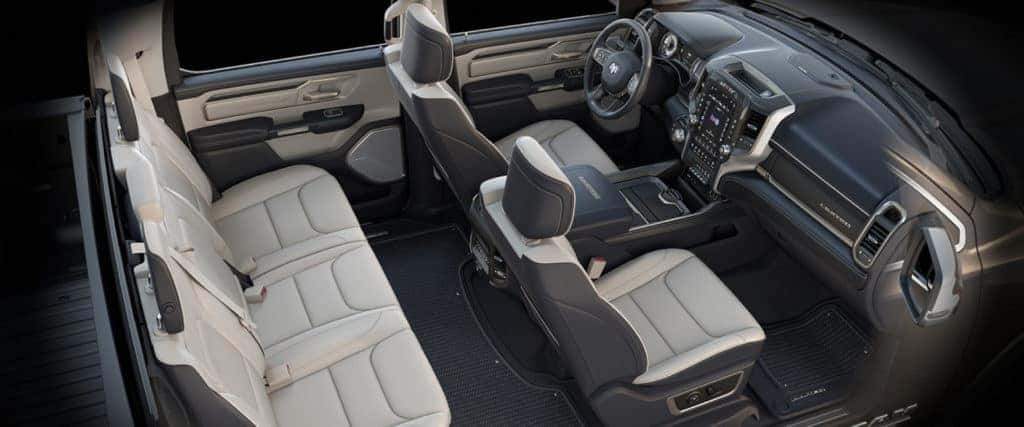 "The all-new 2019 Ram 1500 is the benchmark for durability, technology and efficiency with a high level of luxury previously not available in pickup truck segments," said Reid Bigland, Head of Ram Brand. "We're pleased TRUCK TREND recognizes our new Ram 1500 as its 2019 Pickup Truck of the Year." Read more Here.
Ram continues to stand out from the competition in the most desirable titles:
Over the last 30 years, Ram has the highest percentage of pickups still on the road
Highest owner loyalty of any half-ton truck
Highest 5th wheel towing capacity – 30,000 lbs. with Ram 3500 Cummins Turbo Diesel
Best ride and handling with exclusive link coil rear and auto-level air suspensions
Best-in-class 4×4 fuel economy and most extended range with exclusive EcoDiesel – 27 mpg with Ram 1500
Most interior space with Ram Mega Cab
Most capable full-size off-road pickup – Ram Power Wagon
Motortrend said "There isn't a truck out there that so precisely hits the diverse needs of the segment better than the 2019 Ram 1500. The newest version, more than any other, seems poised to meet the needs of the 21st century truck buyer, with more variety, capability, comfort, convenience, and value than ever before." Read more Here.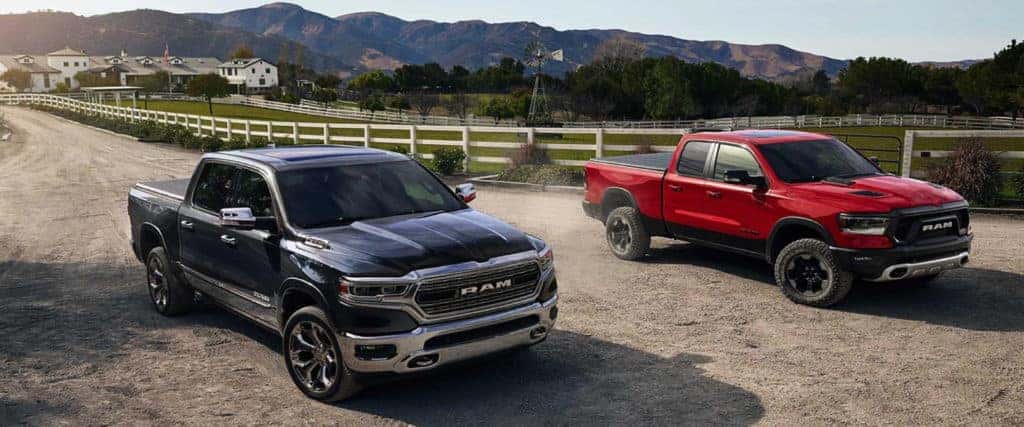 If you'd like to learn more about this excellent pickup truck, get in touch with the expert sales team Bill Luke in Phoenix, AZ. We'd love to tell you more about everything this great truck has to offer.
The post The MotorTrend Truck Of The Year appeared first on Bill Luke CJDR.
Source: Bill Luke CDJR