The Ram 3500 Dually

How Capable is the Ram 3500 Dually?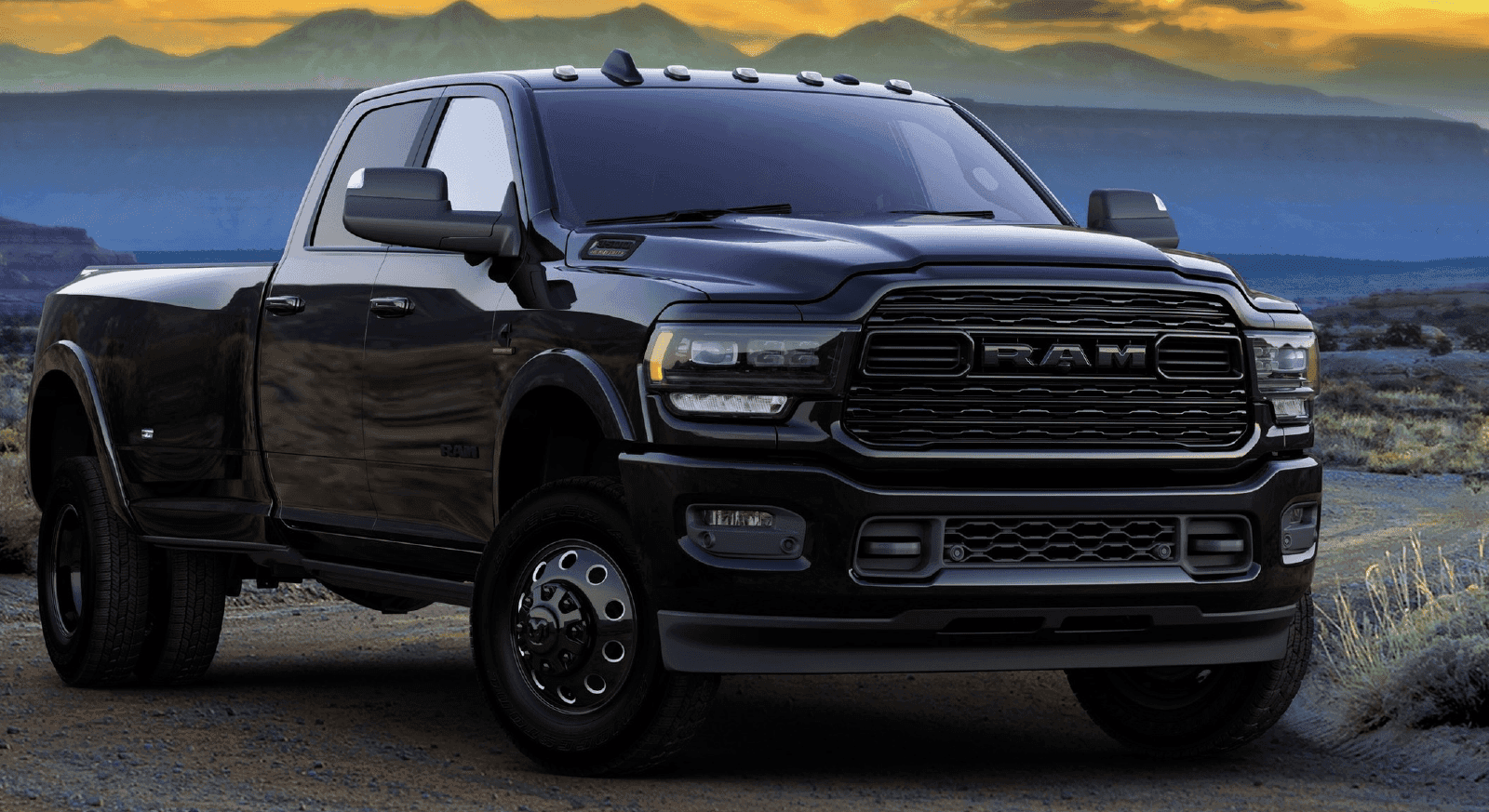 IS THE 3500 DUALLY GREAT?
When consumers are asked what they look for in a truck, the majority will tell you that they purchase a truck for its capability. A truck is meant to provide comfort, but also showcase the ultimate payload and towing capacity. When comparing the trucks of the world, the one brand that stands out above the rest is the Ram 3500 Dually. Ram has invested a lot of time and resources into their trucks to make sure that a truck like the 3500 has an aggressive look on the outside, an interior that makes you feel like you're riding first class and capability with four digits of torque straight out of the factory!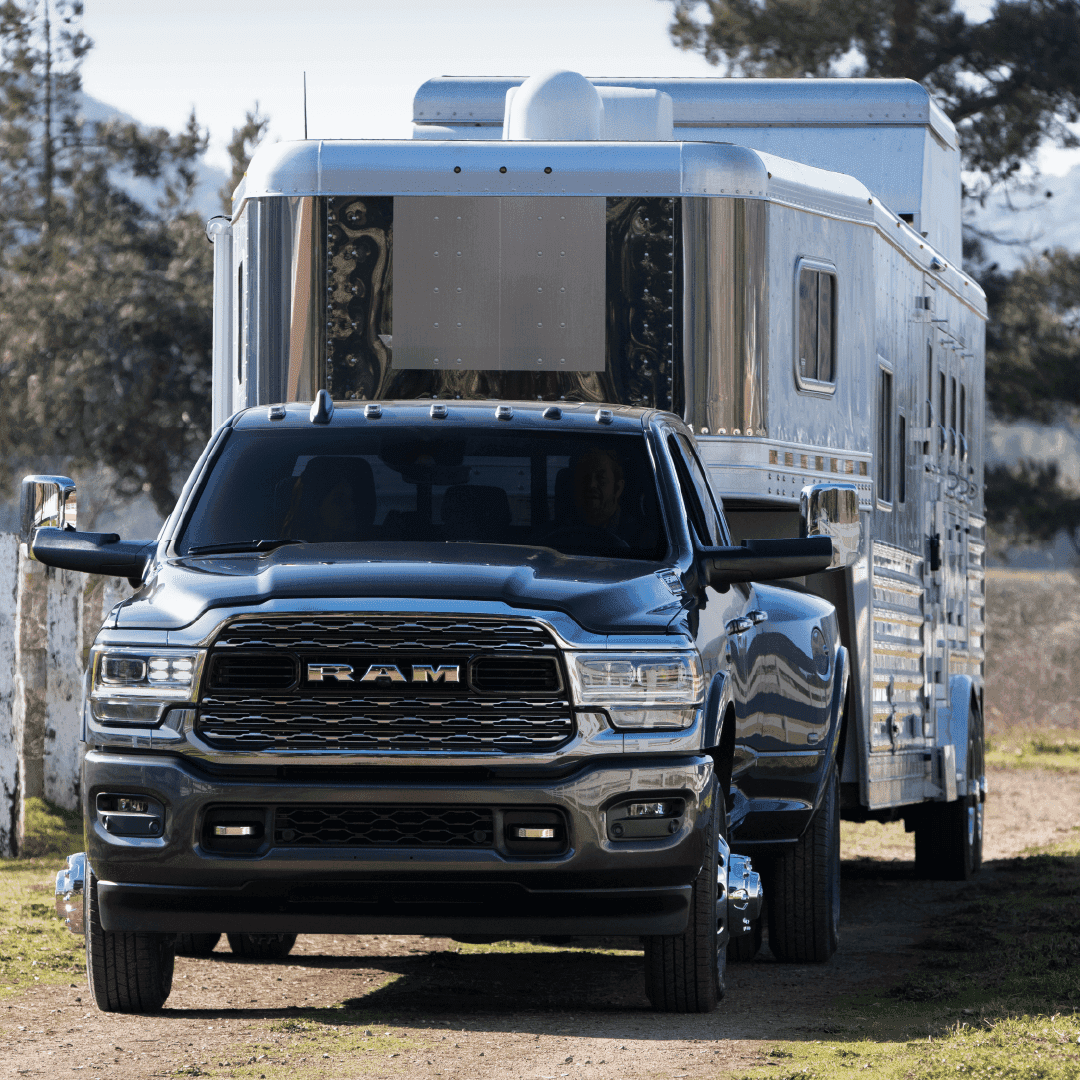 When you equip the Ram 3500 with the available 6.7L High-Output (HO) Cummins Turbo Diesel engine you unlock 1,000 lb-ft of torque straight from the factory. The HO engine can tow up to 35,100 lbs. and has a payload of 6,570 lbs. Along with the I-6 engine, you also have the option of choosing the normal output 6.7L Cummins engine with 850 lb-ft of torque towing of up to 22,670 lbs. and a payload of 6,840 lbs. Your last option is going the traditional route and equip your 3500 with a 6.4L V8 Hemi engine with a towing capacity of 18,210 lbs. and an available payload of 7,680 lbs. In regard to horsepower, you're looking at each engine putting out 400, 370 and 410 horsepower respectively.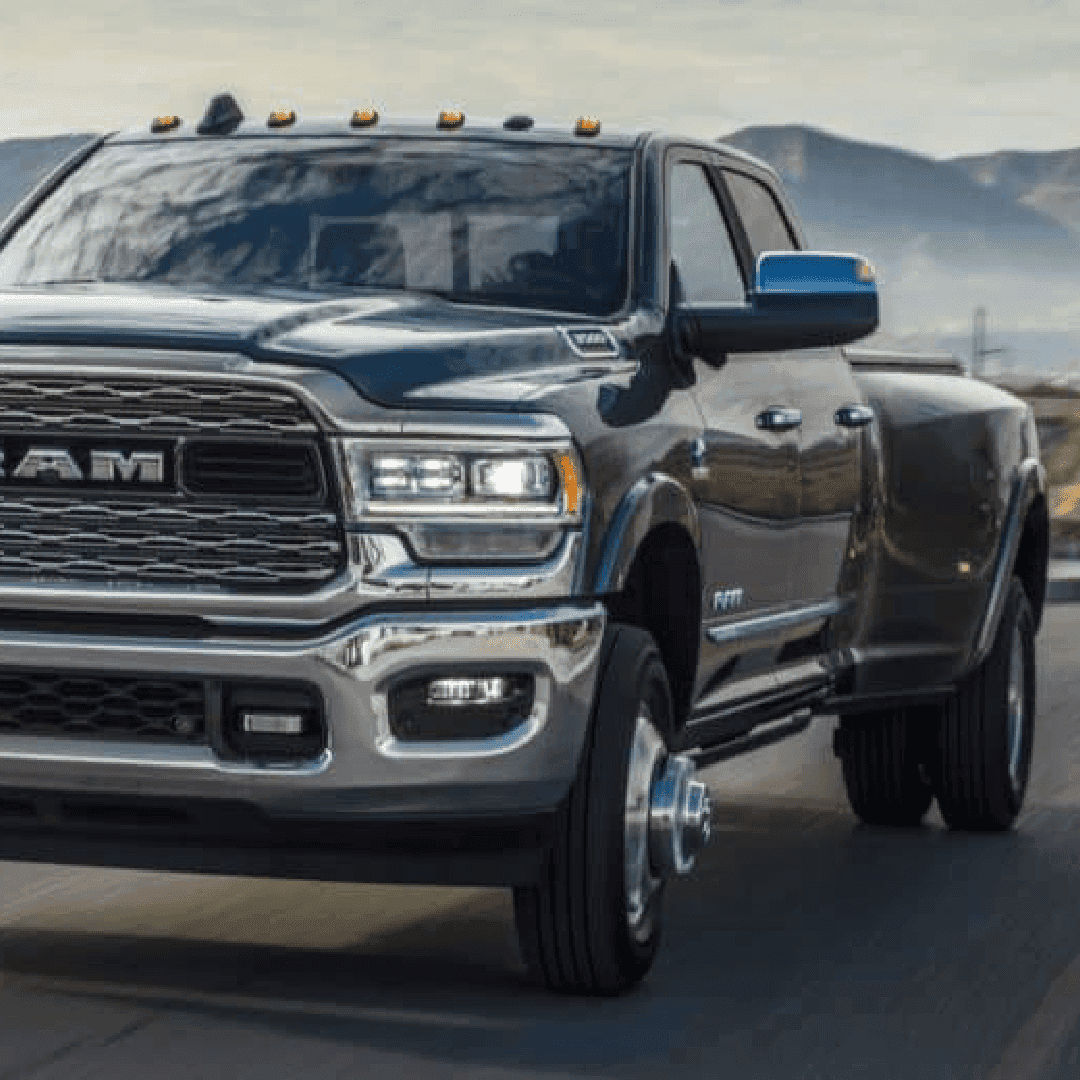 STYLE THAT MAKES A STATEMENT
Ram didn't just do their homework on providing optimal best in class towing capacity. They went to work to make sure you have a truck with style that makes a statement. That style begins with the striking available LED headlamps. The Ram 3500 also comes available with a Class-Exclusive Adaptive Forward Lighting System. The short answer to what this means is that based on steering wheel input, your headlamps will aim 5 degrees inward and 15 degrees outward. Lighting isn't the only bright feature on the 3500. The designers designed this truck to work for you. Which is why the trucks comes with an available dampened and power release tailgate. The truck also has LED lighting in the bed of the truck, power running boards and trailer tow mirrors.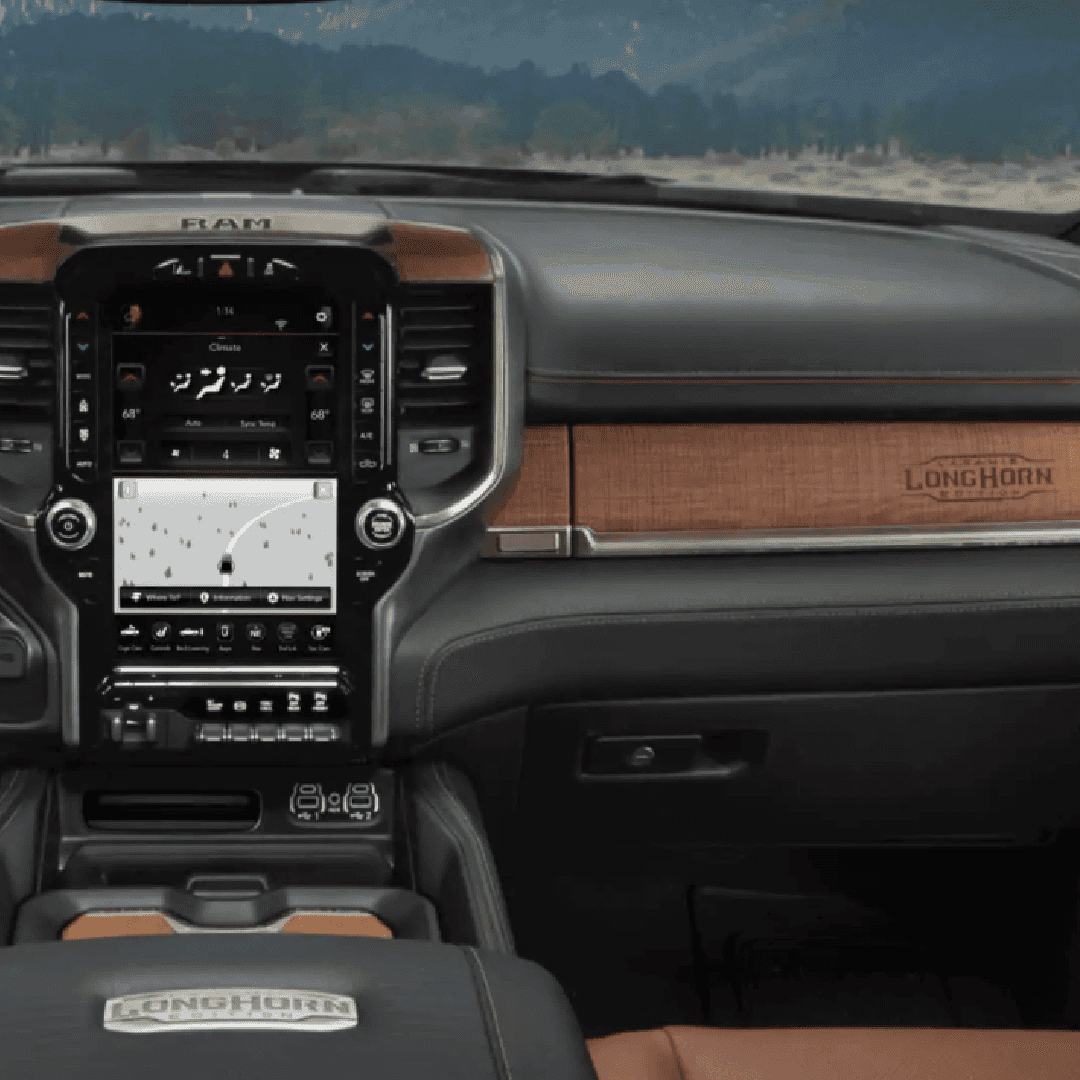 When you find yourself stepping out of your truck, you need to be able to step out with confidence and that confidence is channeled from within. Ram Trucks has designed the interior of their trucks to match an interior worthy of a first-class mindset. You've heard of noise cancelling headphones, well Ram integrated that same noise cancelling technology into the cabin of your truck to minimize as much noise from the outside as possible. You'll also be psyched to know that the 12" infotainment screen comes available in the Ram 3500 and it adds unparalleled style. This infotainment screen integrates flawlessly with your smartphone and it has pinch and zoom technology. To compliment that infotainment screen, you have an available 17-speaker Harman Kardon setup with real 100% leather seats paired with real wood and aluminum accent pieces.
If you're looking to set yourself up for success and take on anything that the world throws at you, then consider a Ram 3500. This truck will certainly give you the confidence, and the capability to take it all on with ease. Be sure to join us online or in person at Bill Luke CDR to test drive one for yourself!
The post The Ram 3500 Dually appeared first on Bill Luke Chrysler Jeep Dodge Ram.
Source: Bill Luke CDJR